Industrial vacuum cleaners:
Ventos : ultra powerful wet and dry vacuum cleaners!
Innovative design of the wet and dry Kranzle Ventos vacuum cleaners ensures significantly better suction and usable container volume in comparison with other suppliers.

Operating very efficiently as a dust-extractor with a dust classification level rating of "L", combined with an on-board electrical socket for power tools with delayed start and run-on periods help reduce energy surges.

The electronically adjustable vacuum power control provides you with exactly as much suction power as needed for the job.

Additional technological and practical advantages provide superior results when vacuuming liquids.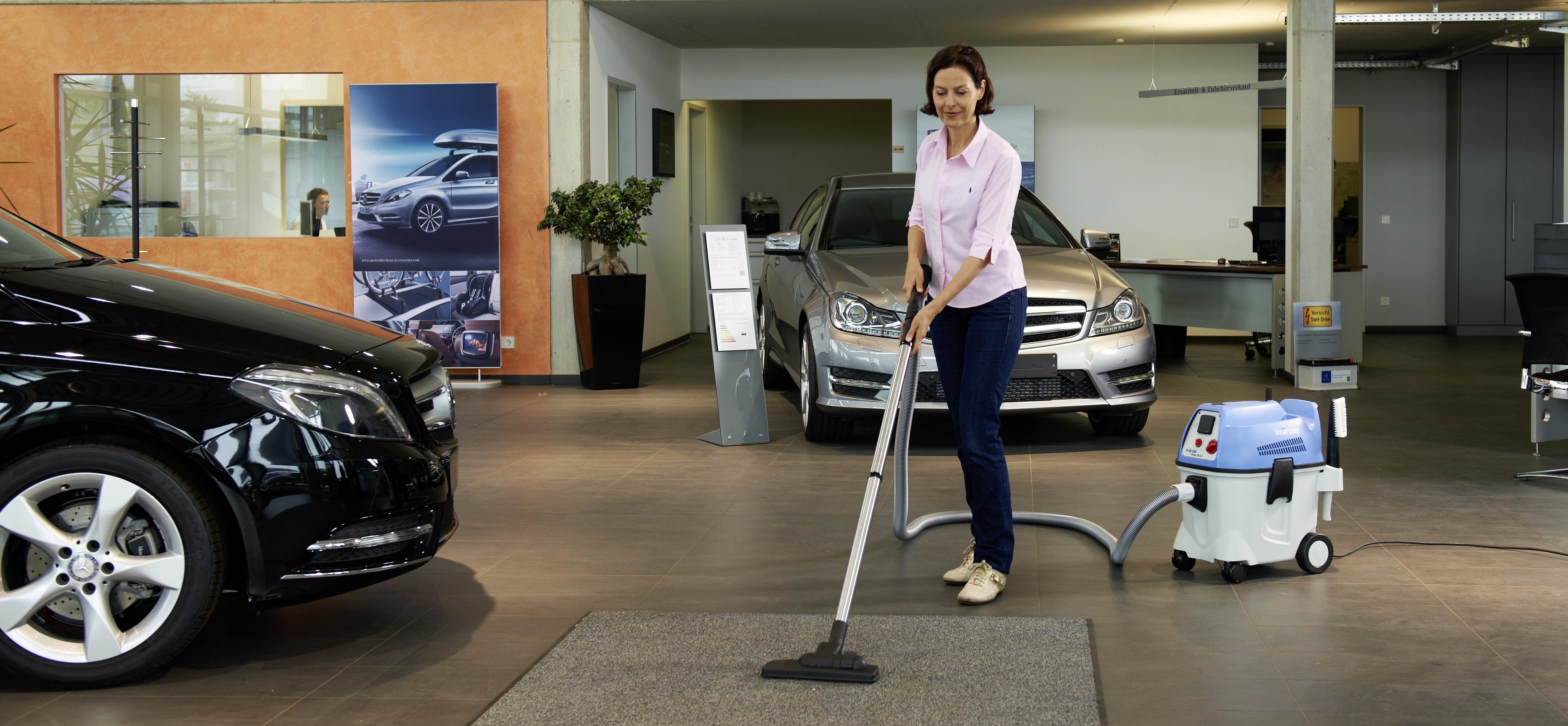 ---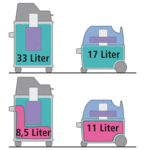 Maximum usable volume:
The cutting-edge construction processes maximise the available container capacity for using a filter bag. The bag can use much more of the space inside the container compared to the filter bags of similar machines.

Electrical power socket:
The power tool electrical socket enables the direct connection of power tools that have an extraction feature. The switch-on delay causes the vacuum to start after the electric power tool, so preventing current peaks and possible tripping of the fuse during the starting process. The delayed cut-out allows the residual dust to be sucked out of the suction hose. The work area and hose are always left clean when the work is completed.
---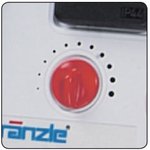 Electronically adjustable suction control:
The suction power control allows the suction to be adjusted to the required level. This makes it impossible for nozzles or power tools to "stick" to smooth surfaces due to too much suction.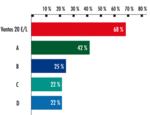 Filter elements:
The filter elements are dirt-repelling, washable and extremely durable. They can be replaced easily without tools.
When using the Ventos water suction feature no change of the filter cartridge is required.
---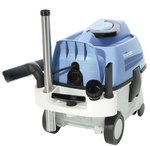 Neat and sturdy arrangement:
The compact structure with its low centre of gravity guarantees a firm foothold even on rough surfaces and during transport in vehicles. The compact design with on-board accessory storage is easy to manoeuvre even carrying on scaffoldings and stairs.
---